PC and Network Support
Support for existing equipment as well as configuring and installing new equipment to meet your needs. Keep your computers running at peak efficiency and realize the return on your investment.
VOIP Solutions

Powerful telephony solutions, utilizing Voice Over IP, and business phone systems for today's competitive business environment, providing effective communication technology within your organization.

Internet and PC Security

We help you design and choose the best Internet solution for your company. We partner with leading communications providers to offer choices for your Internet.

A security solution combining Firewall, VPN and Ant-Virus designed to protect your assets and proprietary information.

Disaster Recovery

We will review your environment and processes and design a disaster recovery plan that will:

- Ensure that your critical business information is being backed up
- Create an offsite location that will keep you up and running
- Get you up and running in a minimal amount of time in case of disaster


Powered by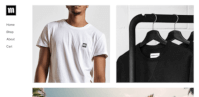 Create your own unique website with customizable templates.